Rigid core flooring … maybe you've heard of it? It's the fastest growing type of resilient flooring in North America.
Rigid core is a type of engineered flooring typically installed with an interlocking tongue and groove system. Its exceptional underfoot comfort, warm aesthetics, and water-resistance make it an ideal choice for any room in your home.
With rigid core's layered construction, the flooring is assured to wear well, maintain its aesthetic appeal, be stable, and withstand the stresses of everyday life. In particular, ASSURE CERTIFIED™ rigid core flooring comes with an extra "layer" in the form of transparency, sustainability, and performance.
Here are six reasons why ASSURE CERTIFIED™ rigid core flooring is the right choice for your home:
1. Cost-effective conservation
Looking for a natural aesthetic without harvesting precious natural resources? ASSURE CERTIFIED™ rigid core can provide the natural textures and patterns you want, whether in tile or plank configurations, in a way that's more cost-effective and often easier to maintain than traditional wood, stone, or tile floors. What's more, rigid core flooring's modular design and installation makes single tiles or planks easy to replace—making it easy to choose a high-quality flooring with confidence.
2. Transparent to the nth power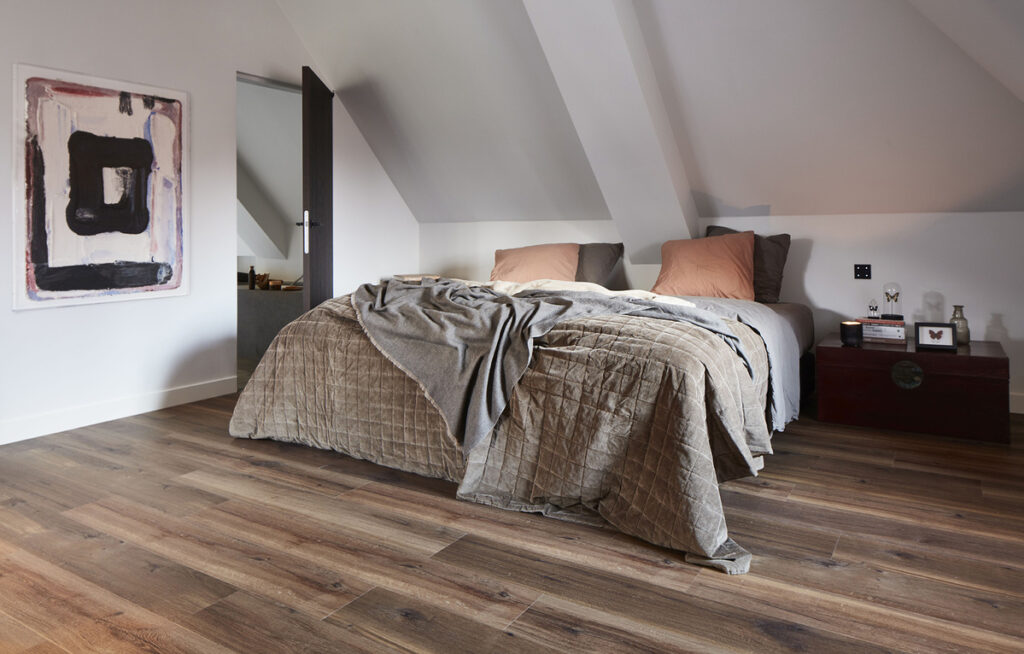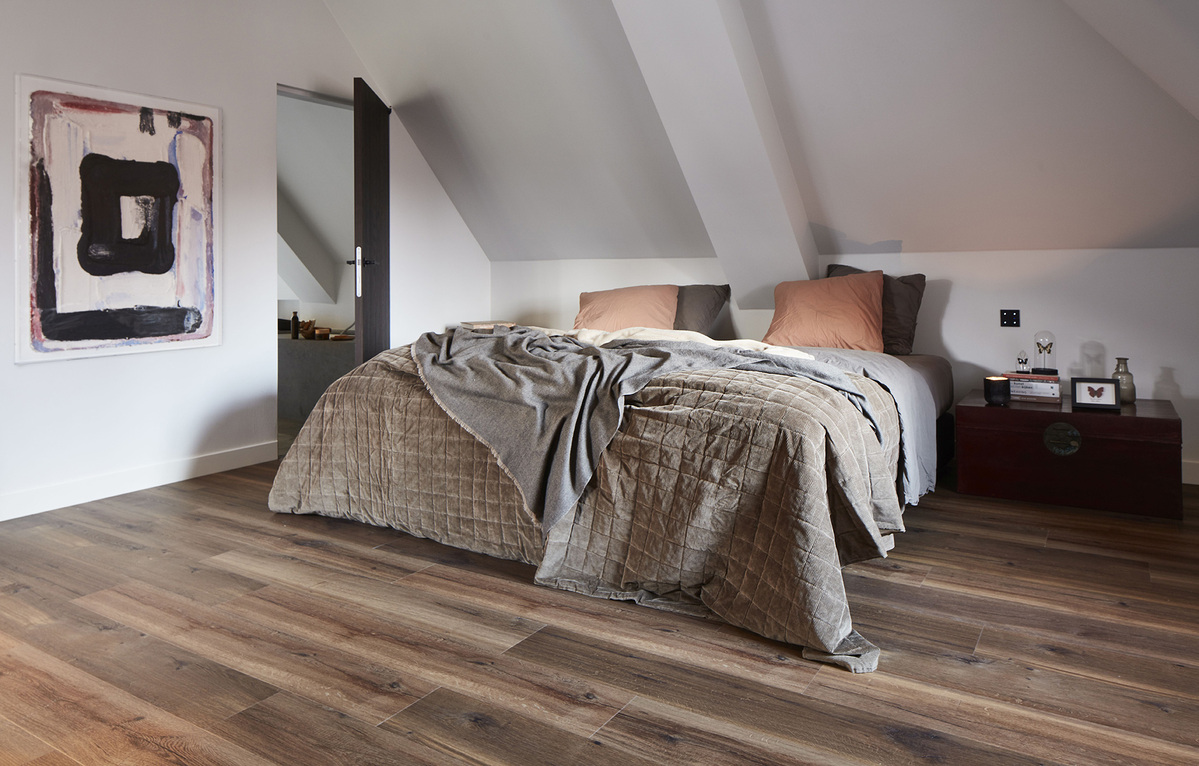 What does it mean to be ASSURE CERTIFIED™, anyway? This third-party certification is a stamp of approval that your choice in rigid core flooring puts your safety and well-being first. It ensures you are selecting a flooring that meets stringent standards for indoor air quality (IAQ), transparency, and performance while addressing heavy metal and ortho-phthalate content, with your family's well-being in mind. ASSURE CERTIFIED™ certification includes strict limits on the amount of volatile organic compounds (VOCs) your rigid core flooring can emit.
3. Manufacturing that will floor you
In addition to being ASSURE CERTIFIED™, there is an industry-wide Environmental Product Declaration (EPD) for rigid core products. Third-party certified EPDs provide you, your architect and designer with a listing of environmental impacts for resilient flooring products, so you can feel good about your flooring choice. Many Beautifully Responsible® manufacturers evaluate the same impact categories, including global warming potential (GWP), for product-specific EPDs as well. Visit the Find Your Floor page to find a Beautifully Responsible® manufacturer.
4. A little-known accessibility feature
Don't be fooled by the word "rigid": rigid core is both aesthetically warm and comfortable underfoot. As a resilient flooring product, rigid core flooring provides an excellent surface for those with limited mobility or those using an assistive device, such as a walker or wheelchair. Acoustic comfort is also provided when using rigid core flooring and can be used with other strategies to reduce noise transmission.
5. The stress-free environment you deserve
Stressed about keeping your floors in tip-top shape? No longer. Rigid core water-resistant and waterproof flooring makes quick work of common spills with easy clean-up. No need to use harsh chemicals to maintain your rigid core floor, so your family and furry friends can walk, crawl, roll, and stroll through the house without issue.
6. Room to live with scratch-proof flooring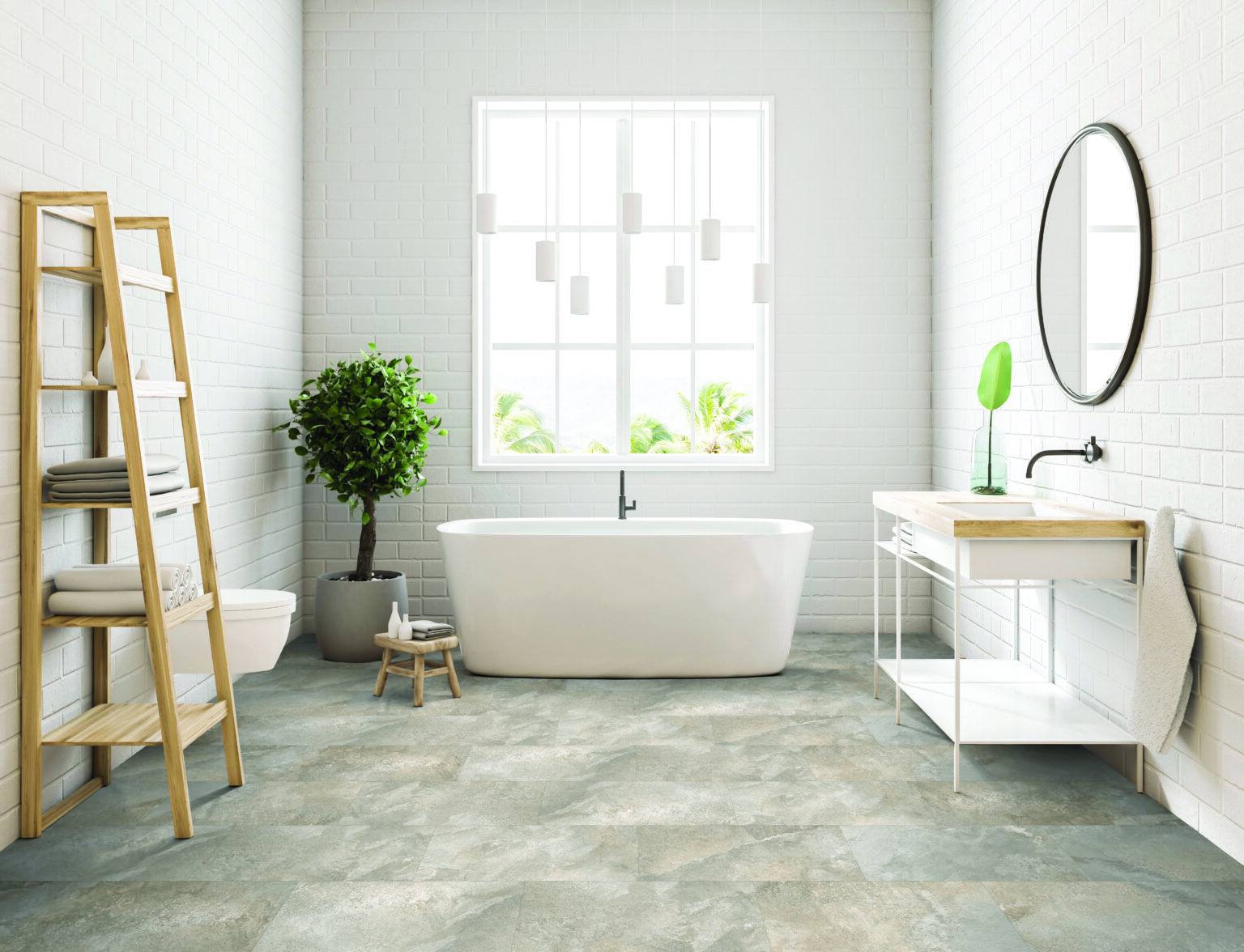 Scratches happen, but with rigid core flooring it won't matter whether your kids blame the dog, your dog blames the kids, or it was actually the cat all along (likely). Durable to a fault, ASSURE CERTIFIED™ rigid core flooring is built for the long-haul with advanced scratch protection perfect for pets, plus resistance to life's most challenging stains, odors, and mountains of pet hair. The best part? Your flooring will be easy to replace when the time does come, regardless of how "lived-on" it looks.
Why choose ASSURE CERTIFIED™ rigid core flooring?
If you're looking for sustainable, scratch-resistant flooring that takes your family's well-being into account, ASSURE CERTIFIED™ rigid core is a strong option.
Choosing rigid core ensures you have room to live—always with the planet, performance, and your well-being in mind. Find your flooring inspiration today.